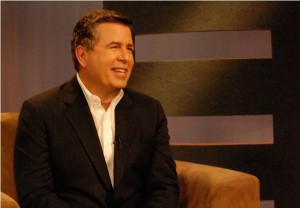 Robert Vinson founded Vinson Real Estate Group. He is engaged in directing all phases of the real estate brokerage, the development process, and long-range strategic planning. Bringing a wide range of experience to his profession, by 1999 he was established as a principal at Mekeel-Vinson, building affordable single family housing and community facilities in the greater Los Angeles area.
As a second generation Angelino, Robert graduated with honors from the University of Southern California, where he later returned to lecture as part of the "LA Semester Program." He has been quoted in leading publications, and has made many television appearances as a result of his real estate expertise and political background.
Mr. Vinson produced, with Fenton Communications, Former Vice President, Al Gore's New York presentation of his "slide show" which was the precursor to the Academy Award winning documentary "An Inconvenient Truth". Robert organized press, scheduling, rapid response and research for President Clinton, Mrs. Clinton, Former Vice President Gore and Senator Kerry.
He has been active locally in the nonprofit housing organization, Alternative Living for the Aging where he served as Vice president of the Board of Directors and was appointed to the California Criminal Advisory Commission and the California State Export Finance Board. Additionally, Mr. Vinson has belonged to such organizations as the Urban Land Institute and LA's Best friends which he co-founded.
A tremendous asset to his community as well as to the real estate industry, Robert was a Candidate for Los Angeles City Council while still volunteering locally and abroad with many non- profit organizations. Robert Vinson is a second generation Angelino. Darlene Montano is Robert's mother. Her family goes back to Mexico where Darlene's grandfather had documented ties with Pancho Villa. Robert's father, Robert senior, has a long American family history that includes several distinguished politicians.
Always passionate about the success of his clients as well as his own avocations of film, art, world travel, and helping others, he lives by the adage, "Be greater than your previous self".